It has been six years since the fire in Odesa, Ukraine, on May 2nd. On this day in 2014, I was working on what would become Two Big Differences. When I talked to Ukrainians I knew about what happened, I heard conflicting narratives. My late mother-in-law blamed the pro-Ukrainians. My sister-in-law blamed the pro-Russians. I found videos of girls making Molotov cocktails with a smile. I heard a pro-Russian Ukrainian who was inside the building tell about how he was saved by somebody whom he never met but who said, "A person who supports Ukraine saved you." I don't think the pro-Russian remained pro-Russian that much longer.
I don't think there are many who remain pro-Russian at this point. People who lived in Ukraine died in Ukraine that day. Odesa is Ukraine.
Here's the beginning of Chapter Twenty of Two Big Differences:
"The Second of May, 2014, it was a little cloudy in Odessa. Zina always loved clouds, how their light made visible the ongoing tremble of the world. After she left her papa, Zina wanted only to move. There had always been a need within her to leave the place where she was and return to hear it for the first time.
She boarded one of Odessa's many microbus routes. She didn't know which one. She picked randomly and found herself on a marshrutka that took her away from the city center, away from American tourists, further, even from other post-Soviet people touring Odessa, further, into parts of the city where haggling is demanded by people's budgets. She picked her nose, discreetly. Hope had crested, spritzed her face. Immediately, she knew it was the kind of hope that is a rabid lie, feverish, evaporating along with sweat. All the same, it healed her somewhat, touched her forehead, her chin, lifted it like the fingers of a mother. All the same motherless, maybe she could still love him. Even though she was sitting, she felt as light as the butterfly, throwing herself — since butterflies are feminine in her language — against the window. She flew out of the open sunroof, opened her wings and was free above Odessa. The smell of cotton candy rose from Park Shevchenko. There, not far below her, was that turning devil's wheel. There was the Opera Theater. The Black Sea was as flat as a pane laid on the floor. For a moment, this butterfly forgot she wasn't a bird. She kept going, her torso as black as that vastness, which did not swallow her, only lightly kissed her with puckered waves before she herself plunged in."
"The Passengers" / Tobias Wolff
My students all loved, as I did when I laughed out loud reading it, the idea Wolff's character has of San Francisco: "…a high-ceilinged room with sunlight coming in through stained glass windows, and a lot of naked people on the floor flopping all over each other like seals." That's exactly how it is…to a square outsider.
The Symmetry Teacher / Andrei Bitov
Here's my review.
"Enemies" / Anton Chekhov
This story has always intrigued students I've had. It's interesting to see where people's feelings lie, whether they understand the characters. I pick it precisely for this reason, for Chekhov's deft story of how good people can come to hate one another and the beauty of human sorrow.
"Errand" / Raymond Carver
Many students didn't like this as much. But, for me, it suggests that Carver might have had a late blooming that the world truly missed out on.
"A Story by Maupassant" / Frank O'Connor
Another favorite that I feel like is best understood in an American context, even though it's Irish here.
Sankya / Zakhar Prilepin
Read Of Translation and Politics in Russian Literature.
The Flamethrowers / Rachel Kushner
I had to return to this last night. Throughout I can hear the way Kushner reads, her voice, the soft retreat of Reno (so far at least).
She has lots of big paragraphs. You can lose yourself in that open female wonder.
The middle chapter, the one of the Kastles' party, has some strange moments where dialogue and narrative blend, not necessarily in the way indirect discourse does. I'm hoping for the return to the traveling Reno, to the motion of the first half of the Reno parts.
I can't seem to put this book down despite so many other obligations. I love the detail, now the insights into the various characters are all coming home to roost.
SPOILER ALERT: I know women like Reno, who, scorned once, never return. Would I be a woman like that? For some reason, I wonder if it matches with the quiet and impressionable Reno, the girl looking at Sandro with wide-eyes?
It's done, sadly. I finished it without looking back. I couldn't help myself. The end was very clean, without drama, just that idea of waiting. It sounds like it was a nice place to wait. And I couldn't. I had to go on. I like the ending essay about the photographs and making New York a character who is fully realized and beyond any other thematic tropes.
On Writing Fiction / David Jauss
As if I have time to do so, I snuck in a quick whiskey-sipping read late last night of one of Jauss' essays in this volume. Ever since I read his article on characterization in the Writer's Chronicle, I've been interested in this. But I didn't see "Homo Fictus" here. I also haven't read any of Jauss' fiction. But unrelated to "Stacking Stones," an essay about arranging story collections, I started to rearrange sentences according to his idea that a lack of variety can give a stultifying feeling.

"How It Was Done in Odessa" / Isaak Babel
This story is still weird, after years, in English, it's still weird. There are many layers, people speak in rabbinic proverb, and the fright of people running "as if from a fire" sends spooky spiders tingling down my spine.

"Barnburning" / William Faulkner
I've always loved this villainous old coot. Now I think I've gotten through. He's a thief, without sides, only subverting the system, a black-blocer before the turn of the 20th century. He has solidarity with blacks in the South rather than disdain for them. Check out what he says about sweat.
"Root Worker" / Edward P. Jones
This story has always stood out to me, perhaps because it's Jones with a little bit of Southern mysticism. Of course, it's done subtly enough that my students ask whether there were really any witches at all. It all has to do with that scene looking down the garden, which I suspect is out of "Rappaccinni's Daughter".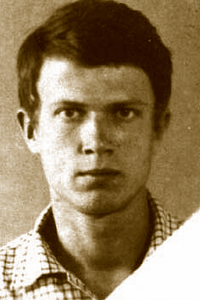 Подросток Савенко Эдуарда Лимонова
I just came to what seems like the climax, the scene where he reads his poetry. I'm hoping things will start wrapping themselves up, and there's more to this than his hunt for money$$$.
The gang-rape (хором, as Limonov puts it) scene at the end of this book is incredibly difficult to read. The teenager doesn't seem to realize how horrible an event he's witnessing, and you suddenly become aware of the depravity of life for Soviet youth at that time, at least for this one (not to categorize). This is likely what makes the book unique among memoirs, how raw it is in exposing life on the fringes, (yes, Kharkov I consider a fringe) of the Soviet territory. The frame of reference is so different than anything an American youth, even from the same period, knows, except perhaps for those who have grown up in American ghettoes.
Read Of Translation and Politics in Russian Literature.
"Sonny's Blues" / James Baldwin
I've always loved this story, always loved teaching it, and the students also seem to love it. The family relationships, the jazzing up of an old Blues story, perhaps the original, the failed intervention, reminding me of Frank O'Connor's "A Story by Maupassant". Even inspiration for The Birthday Party's "Sonny's Burning".
"Writing American Fiction" / Philip Roth
It's good to hear a little bit of Roth the vicious critic. But what if writers don't agree with the politics he's discussing here?
"Tapka" / David Bezmozgis
There's something of Babel in this. The ending takes it to a different place, deep into the childhood guilt.
Actually, this story led me to dive into the whole collection. Here's my review of his latest with mention of this collection.
"Run, Rudolph, Run" / Denis Johnson
A friend mentioned this essay as an example of how there is often a disconnection between liberal Americans, often from cities out of touch with rural areas, and the people from those areas. I remembered growing up in Alabama, and I was particularly interested in this essay because of a story I was writing about my memory of the 1998 Birmingham abortion clinic bombing committed by Eric Rudolph. As an essay writer, I find Johnson pretty clear and sharp. On the other hand, as somebody who has lived in Alabama, not necessarily in a rural area, but who has known people who do live in such areas, the cut-and-dry distinction drawn by this essay and by my friend is more complicated than either of them would like to believe. It seems more for the benefit of spooking some liberals and adding to the abundance of stereotypes of the crazy redneck South that they have. Sure, neither side are talking to each other. But this isn't anything new, and this disconnect exists in almost every culture. I think it might even be worse in most places. I think the liberal "side" here is a lot closer to the other "side" than liberals tend to think or want to believe. Anyways, the "check your privilege" message could also lead to a "check your family tree" or "check your history." Benjamin would have something to say about the idea that there is a large class of people who have moved beyond the kind of life rural people live. The very idea that they can constitute another side is problematic. For instance, where's all the liberal outrage about the death penalty or the appalling conditions of our prisons? (back at ya)

"Today I'm Yours" / Mary Gaitskill
The story of a beautiful love affair. I don't think anybody writes about uneasy sexuality better than Gaitskill
Love in the Time of Cholera / Gabriel García Márquez
Yes, I've finally gotten around to starting to read this, so long after Gaby's death. I read him first in high school, and this feels the same, another one of his novels, wading into the details. That parrot who catcalls the servant girls…
All the connections made based on physical objects. Now I know what T.S. Eliot's "objective correlative" is. In this case it also makes connections between objects.
Márquez seems to be able to create symbols out of objects. Mostly, I'm thinking of what he's doing with almonds at the beginning. The narrative is seamless, flowing through and giving the illusion that everything is unbreakably united, a very safe and magical world. Okay, I get it…"magical realism". But, I never realized that he was making the magic before.
"Emergency" / Denis Johnson
The students had an amazing take on the Vietnam War's relation to this story.
"No Place For You, My Love" / Eudora Welty
Yet again, just a bee-youtiful story of New Orleans. My students liked the alligator on the chain leash, or at least I like to pretend they liked that.
"The Nature and Aim of Fiction" / Flannery O'Connor
I reread this essay, or lecture, around the same time that I read it last year. I thought then to use it for my writing class, the same one I'll teach this year. But it's so bleak. It makes a writer feel…unworthy. But the principles, the ideas, the concrete matter so important to fiction, all of it is here. Also, here is the religious sense of writing, the idea of something, a mystery I suppose, beyond the hard born words you've written, erased, rewritten, and imprinted on the paper.
Night of Pure Breathing / Gerald Fleming
Jerry's book has got me enthralled. I'm reading it on the train platform as the train is passing at 40mph 5 feet away from me. I've watched Youtube videos of this guy read, so I can hear him reading the poems. I agree that "prose poems" is not a grandiose enough term for what he's doing here.
"Country Living" / Zoe Abramson (Fiddleblack #17)
This is a nice little story that helps me keep in mind upcoming events.
This has come up as a question, and I've found myself reading a lot about it and wanting to write about it as well. Here's my two cents:
I myself am for the protesters, taking a stance opposed to some vulgar leftists in my country who toe the Russian line and refer to all of them as fascists.
That said, however, I believe there is a significant contingent of them who are ultra-right nationalists, and one of the leaders, Oleh Tyahnybok, is certainly such as the leader of the Svoboda (Freedom) Party.
The squeaky wheel gets the most oil seems to apply here, since Svoboda has been a significant presence. I think this has to do with skinheads' attraction to conflict. They see this as the beginning of the war they want, and the resulting violence has been extreme on both sides.
Another factor is US involvement, which has been leaked, likely by Russians.
Timothy Snyder's article in the NYRB overlooks these significant points and focuses instead on the ideology of Russia, which it rightly criticizes. He does not mention that there is a leftist contingent to the opposition, one that–for whatever reason–no government seems to be supporting. It was very difficult for me to find an English translation of this. Here's the Russian with a link to the smallest matryoshka, the Ukrainian document.
Why I like the movement, despite its contingent of ultra-right nationalist participants, is that it's ultimately standing up for Ukraine. My hope is that it won't be necessarily nationalist, but that they would take on some of the reforms that Iceland did (and they use Iceland as a model in the theses above) and get rid of the deep-seated corruption that is destroying the country. A broken economy is a recipe for fascism, or at least for xenophobia, and this goes all the way back to Keynes' prediction about Germany after WWI to modern-day Greece and the Golden Dawn Party there (Greek ultra-right).
Maybe this ex-boxer Klitschko will be able to help. But those theses above ought to be followed, imho. I see this as a Ukrainian Spring. Hopefully, this election will lead to something better. But one who signed the truce was Tyahnybok, and he is an ultra-right nationalist. He has a lot of support, though, so democracy has to give him a place at the table. The US getting involved, especially under cover, only exacerbates polarization, and I don't think that's ever a good idea. Today, people are burying the dead, I believe the count was at 70 yesterday, and unfortunately this number may not be a full count. It's very sad, and whatever happens, those people will still be gone, so there's no victory anywhere.