The Translator's Invisibility Lawrence Venuti
"The translator's invisibility is thus a weird self-annihilation, a way of conceiving and practicing translation that undoubtedly reinforces its marginal status in Anglo-American culture."
A History of Sexuality / Michel Foucault
An application of the principle just to describe rather than prescribe. It's refreshing, but it also reminds me of the constantly paradoxical and hyper-(which also could be hypo- at times)critical behavior of some intellectuals I know.
In Marx's Shadow
I read the essay on Havel, Fidelius and Orwell in this volume. The overall project is interesting. I was especially happy to have met Fidelius.
"1/3, 1/3, 1/3" / Richard Brautigan
I never realized how much Denis Johnson has inherited from Brautigan until I reread this. Like it's era, it seems a little more innocent than Jesus' Son though. There's a kind of litany effect at the start of his sentences sometimes.
Зависть Юрия Олеши
Всё про зеркала…и долгие монологи Ивана Бабичева. С завистью делают такую атмосферу, целый спектакль.
Ура!
The Home Place / Wright Morris
It's where you hang your childhood. I identify with the narrator here, who's kind of from there, kind of not. But he has chosen where to hang his childhood. So have I.
Doesn't this seem so egotistical?
1 Corinthians / Paul
Agape was once "charity." Then it became "love."
Трава забвения Валентина Катаева
Так интеллигентно…интересная, типо, апология для Бунина, "страха" при Революции.
Что сказать о смерти его папы. Как я мучу своего папу? Да, увидел слезу недавно. Но только на секундочку. Катаев напомнил. Я благодарен.
The Window Over the Way / Georges Simenon
What an interesting character for a detective novel, a goaded Turk.
The Book of the Grotesque / Sherwood Anderson
Anderson always loved the grotesque of the Midwest, which is always what I loved about it (and the South's grotesque) too.
My People's Waltz / Dale Ray Phillips
Phillips' prose defies all the stereotypes of Southern Gothic, at least the ones I know. It's smart, thick and dense as kudzu. It demands several readings. It makes sure you don't take his people for granted.
"Odessa" / Isaak Babel (translated by Val Vinokur in The Odessa Review)
"Одесса" Исаака Бабеля
This is such a great little brochure for Odessa (at first). It becomes very serious, discussing the sun and the need to describe it in Russian literature, ending with a literary messiah figure rising from the Black Sea. Is пряный spicy? It seems more like "nutty" or "piquant," sharp, like Odessan wit, still sweet, the smell of the acacia.
Пятеро Владимира Жаботинского
У меня были ингибирования о чтение этого. Ревизионистский Сионизм мне очень отвратителен. Я обычно читаю писателя, несмотря на его политику. А это…ну, нахожу меньше такого одесского голоса как у Ильфа и Петрова, как у Катаева, Олеши. Где же такая острота как мессия одесской литературы, Баб-Эль (читайте на вверху). Ну, может быть позже, когда я думаю больше о Палестине, чем об Одессе.
The All-American Anarchist: Joseph A. Labadie and the Labor Movement / Carlotta R. Anderson
I feel a certain kinship with this Detroiter, part-Ojibway, and the namesake of the library of radical literature where I spent many working hours during my undergraduate days. This also introduced me to the Society of Russian Anarchists and helped me find their journals, Пробуждение and Дело труда. Anderson, Labadie's granddaughter, is gentle, echoing Labadie's somewhat sentimental description of his childhood among Potawatomi people in Michigan. But she takes us out for a wider view and lets us know the difficult truth about how those Potawatomi with whom Labadie lived in lean-tos and "played Indian" were probably the last to be doing so at the time.
Золотой теленок Ильфа и Петрова
Нда…стыдно, что только что читаю. А на русском, мне только 10 лет. Тебе сколько лет, когда читал?
"Ethics as First Philosophy" / Emmanuel Levinas
"…War and politics, which pass themselves off as the relation of the Same to the Other (l'Autre)."
"It is in the laying down by the ego of its sovereignty that we find ethics and also probably the very spirituality of the soul, but most certainly the question of the meaning of being, that is, its appeal for justification."
Gareth Jones / Ray Gamache
Чёрный монах Антона Чехова
"В доме опять запели, и издали скрипка производила впечатление человеческого голоса."
"Дело красивое, милое, здоровое, но и тут страсти и война – подумал он. Должно быть, везде и на всех поприщах идейные люди нервны и отличаются повышенной чувствительностью. Вероятно, это так нужно."
"Он никогда бы уж не мог полюбить здоровую, крепкую, краснощекую женщину, но бледная, слабая, несчастная Таня ему нравилась."
Damned to Fame / James Knowlson
"The Novelist" / W.H. Auden
Open City / Teju Cole
"How easy it would be, I thought, to slip gently into the water here, and go down to the depths. I knelt, and trailed my hand in the Hudson. It was frigid. Here we all were, ignoring that water, paying as little attention as possible to the pair of black eternities between which our little light intervened. Our debt, though, to that light: what of it? We owe ourselves our lives. This, about which we physicians say so much to our patients, about which so little can reasonably be said, folds back and also asks us questions."
"But atrocities is nothing new, not to humans, not to animals. The difference is that in our time it is uniquely well-organized and carried out with pens, train carriages, ledgers, barbed wire, work camps, gas. And this late contribution, the absence of bodies. No bodies were visible, except the falling ones, on the day America's ticker stopped. Marketable stories of all kinds had thickened around the injured coast of our city, but the depiction of the dead bodies was forbidden. It would have been upsetting to have it otherwise."
"The Passengers" / Tobias Wolff
My students all loved, as I did when I laughed out loud reading it, the idea Wolff's character has of San Francisco: "…a high-ceilinged room with sunlight coming in through stained glass windows, and a lot of naked people on the floor flopping all over each other like seals." That's exactly how it is…to a square outsider.
The Symmetry Teacher / Andrei Bitov
Here's my review.
"Enemies" / Anton Chekhov
This story has always intrigued students I've had. It's interesting to see where people's feelings lie, whether they understand the characters. I pick it precisely for this reason, for Chekhov's deft story of how good people can come to hate one another and the beauty of human sorrow.
"Errand" / Raymond Carver
Many students didn't like this as much. But, for me, it suggests that Carver might have had a late blooming that the world truly missed out on.
"A Story by Maupassant" / Frank O'Connor
Another favorite that I feel like is best understood in an American context, even though it's Irish here.
Sankya / Zakhar Prilepin
Read Of Translation and Politics in Russian Literature.
The Flamethrowers / Rachel Kushner
I had to return to this last night. Throughout I can hear the way Kushner reads, her voice, the soft retreat of Reno (so far at least).
She has lots of big paragraphs. You can lose yourself in that open female wonder.
The middle chapter, the one of the Kastles' party, has some strange moments where dialogue and narrative blend, not necessarily in the way indirect discourse does. I'm hoping for the return to the traveling Reno, to the motion of the first half of the Reno parts.
I can't seem to put this book down despite so many other obligations. I love the detail, now the insights into the various characters are all coming home to roost.
SPOILER ALERT: I know women like Reno, who, scorned once, never return. Would I be a woman like that? For some reason, I wonder if it matches with the quiet and impressionable Reno, the girl looking at Sandro with wide-eyes?
It's done, sadly. I finished it without looking back. I couldn't help myself. The end was very clean, without drama, just that idea of waiting. It sounds like it was a nice place to wait. And I couldn't. I had to go on. I like the ending essay about the photographs and making New York a character who is fully realized and beyond any other thematic tropes.
On Writing Fiction / David Jauss
As if I have time to do so, I snuck in a quick whiskey-sipping read late last night of one of Jauss' essays in this volume. Ever since I read his article on characterization in the Writer's Chronicle, I've been interested in this. But I didn't see "Homo Fictus" here. I also haven't read any of Jauss' fiction. But unrelated to "Stacking Stones," an essay about arranging story collections, I started to rearrange sentences according to his idea that a lack of variety can give a stultifying feeling.

"How It Was Done in Odessa" / Isaak Babel
This story is still weird, after years, in English, it's still weird. There are many layers, people speak in rabbinic proverb, and the fright of people running "as if from a fire" sends spooky spiders tingling down my spine.

"Barnburning" / William Faulkner
I've always loved this villainous old coot. Now I think I've gotten through. He's a thief, without sides, only subverting the system, a black-blocer before the turn of the 20th century. He has solidarity with blacks in the South rather than disdain for them. Check out what he says about sweat.
"Root Worker" / Edward P. Jones
This story has always stood out to me, perhaps because it's Jones with a little bit of Southern mysticism. Of course, it's done subtly enough that my students ask whether there were really any witches at all. It all has to do with that scene looking down the garden, which I suspect is out of "Rappaccinni's Daughter".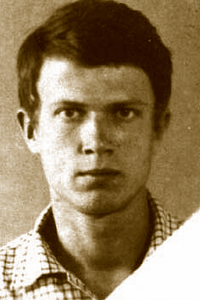 Подросток Савенко Эдуарда Лимонова
I just came to what seems like the climax, the scene where he reads his poetry. I'm hoping things will start wrapping themselves up, and there's more to this than his hunt for money$$$.
The gang-rape (хором, as Limonov puts it) scene at the end of this book is incredibly difficult to read. The teenager doesn't seem to realize how horrible an event he's witnessing, and you suddenly become aware of the depravity of life for Soviet youth at that time, at least for this one (not to categorize). This is likely what makes the book unique among memoirs, how raw it is in exposing life on the fringes, (yes, Kharkov I consider a fringe) of the Soviet territory. The frame of reference is so different than anything an American youth, even from the same period, knows, except perhaps for those who have grown up in American ghettoes.
Read Of Translation and Politics in Russian Literature.
"Sonny's Blues" / James Baldwin
I've always loved this story, always loved teaching it, and the students also seem to love it. The family relationships, the jazzing up of an old Blues story, perhaps the original, the failed intervention, reminding me of Frank O'Connor's "A Story by Maupassant". Even inspiration for The Birthday Party's "Sonny's Burning".
"Writing American Fiction" / Philip Roth
It's good to hear a little bit of Roth the vicious critic. But what if writers don't agree with the politics he's discussing here?
"Tapka" / David Bezmozgis
There's something of Babel in this. The ending takes it to a different place, deep into the childhood guilt.
Actually, this story led me to dive into the whole collection. Here's my review of his latest with mention of this collection.
"Run, Rudolph, Run" / Denis Johnson
A friend mentioned this essay as an example of how there is often a disconnection between liberal Americans, often from cities out of touch with rural areas, and the people from those areas. I remembered growing up in Alabama, and I was particularly interested in this essay because of a story I was writing about my memory of the 1998 Birmingham abortion clinic bombing committed by Eric Rudolph. As an essay writer, I find Johnson pretty clear and sharp. On the other hand, as somebody who has lived in Alabama, not necessarily in a rural area, but who has known people who do live in such areas, the cut-and-dry distinction drawn by this essay and by my friend is more complicated than either of them would like to believe. It seems more for the benefit of spooking some liberals and adding to the abundance of stereotypes of the crazy redneck South that they have. Sure, neither side are talking to each other. But this isn't anything new, and this disconnect exists in almost every culture. I think it might even be worse in most places. I think the liberal "side" here is a lot closer to the other "side" than liberals tend to think or want to believe. Anyways, the "check your privilege" message could also lead to a "check your family tree" or "check your history." Benjamin would have something to say about the idea that there is a large class of people who have moved beyond the kind of life rural people live. The very idea that they can constitute another side is problematic. For instance, where's all the liberal outrage about the death penalty or the appalling conditions of our prisons? (back at ya)

"Today I'm Yours" / Mary Gaitskill
The story of a beautiful love affair. I don't think anybody writes about uneasy sexuality better than Gaitskill
Love in the Time of Cholera / Gabriel García Márquez
Yes, I've finally gotten around to starting to read this, so long after Gaby's death. I read him first in high school, and this feels the same, another one of his novels, wading into the details. That parrot who catcalls the servant girls…
All the connections made based on physical objects. Now I know what T.S. Eliot's "objective correlative" is. In this case it also makes connections between objects.
Márquez seems to be able to create symbols out of objects. Mostly, I'm thinking of what he's doing with almonds at the beginning. The narrative is seamless, flowing through and giving the illusion that everything is unbreakably united, a very safe and magical world. Okay, I get it…"magical realism". But, I never realized that he was making the magic before.
"Emergency" / Denis Johnson
The students had an amazing take on the Vietnam War's relation to this story.
"No Place For You, My Love" / Eudora Welty
Yet again, just a bee-youtiful story of New Orleans. My students liked the alligator on the chain leash, or at least I like to pretend they liked that.
"The Nature and Aim of Fiction" / Flannery O'Connor
I reread this essay, or lecture, around the same time that I read it last year. I thought then to use it for my writing class, the same one I'll teach this year. But it's so bleak. It makes a writer feel…unworthy. But the principles, the ideas, the concrete matter so important to fiction, all of it is here. Also, here is the religious sense of writing, the idea of something, a mystery I suppose, beyond the hard born words you've written, erased, rewritten, and imprinted on the paper.
Night of Pure Breathing / Gerald Fleming
Jerry's book has got me enthralled. I'm reading it on the train platform as the train is passing at 40mph 5 feet away from me. I've watched Youtube videos of this guy read, so I can hear him reading the poems. I agree that "prose poems" is not a grandiose enough term for what he's doing here.
"Country Living" / Zoe Abramson (Fiddleblack #17)
This is a nice little story that helps me keep in mind upcoming events.