Tagged:
Love in the Time of Cholera
"Любовь" Юрия Олеши
Когда я начал встречаться с женой, она дала мне копию этого рассказа на английском. Я начал читать, но решил, что хочу на русском. 8 лет спустя и вот! Красавец – он.
Love in the Time of Cholera / Gabriel García Márquez
This is a hard one to put down. The love obsession of Florentino matches other experiences of obsession I've had in my life.
Time turns in on itself, doubles back, does flips between perspectives. We can learn so much from this writer. Also, the sympathy for the wife, sniffing her husband's clothes, scented by his lover. He wasn't a macho man, one who would deny the truth with utterly male violence. Instead, he admits he cheated. Maybe she didn't want the truth. It's so damn well done.
Now I finally understand the romance of the riverboat, the perpetual back-and-forth, the ongoing, neverending journey, which not even death ends. Time is not a pressure for Márquez. It's a way of getting to the ends of things, of returning, and of setting out again.
There Is No Long Distance Now / Naomi Shihab Nye
I've been reading against my insomnia. So far, it reminds me of Jessamyn Ward. There's a tricky innocence to Shihab Nye's work that keeps me wondering about the experience behind it.

"Стадион в Одессе" Юрия Олеши
Я не знал, что Олеша был такой патриот, ну здесь что-то есть. Есть вопрос, честно ли он пишет. Ну, интересно, всё равно, об истории Одессы, о Ланжероне, и т. д.
Tolokonnikova
Words Will Break Cement: the Passion of Pussy Riot / Masha Gessen
Whatever you think of their music, there's something different about this protest avant-garde primitivist art group. Masha Gessen seems to be hip to it. Notice the title's allusion to a holy mission.
Kaleidoscopic Odessa / Tanya Richardson
This is a great mix of academic and more personal study of this beloved city. I especially like the whole chapter dedicated to the Literature Museum and its founding. It was almost as subversive as that museum out in the far east, where forbidden works were and still are displayed.
"Identity, Power, and a Prayer to Our Lady of Repatriation: On Translating and Writing Poetry" / Khaled Mattawa
Wow, what a great essay. I'm looking forward to more from this series on translation. I especially like how these ideas about translation are making it more primary than American letters has tended to.
"Islands" / Aleksandar Hemon
I love the cicadas "revving" and the cat's "irreversible hatred." These seem to generally allude to the division of Yugoslavia into islands, such a significant part of Hemon's life. But, regardless of the content, even though I spent time on that tiny island in the middle of the lake of Mljet, a place just as haunted as this story depicts, a place very much outside of everything, even with that connection, what is striking here is the physical descriptions, how they suggest the mystery of writing. It seems so simple, the language is so rich. But, of course, nothing is so simple.
"Seymour, an Introduction" / J.D. Salinger
Nothing I've read more blurs the distinction between a fictional character and a real-life (or real-live?) one. Salinger makes it not really matter. Same as Márquez, he creates a vacuum around his own voice, and it's difficult to read with any distractions, difficult not to become sucked in, difficult to be objective when near his words.
Interview with Geoff Dyer (Paris Review, Art of Nonfiction No. 6)
After setting "Seymour" down, I picked up this interview, which goes into the same kind of territory, having to do with this blur between fiction and reality, or in Dyer's case, nonfiction. So, perhaps that's how it should be approached. This is a constant difficulty, how much of one's self to put in a piece of fiction, how much of others, how much to make up, how much to research, how much to include that has no relevance whatsoever. It doesn't work on a logical level. But at least Dyer is hilarious, "Having read military history I knew how catastrophic was early success." (Perhaps this isn't an exact quote, but that kind of goes with the point…)
"Ходите в свете пока есть свет" Льва Толстого
Я рад, что эта повесть не такая, как "Крейцеровая соната." По крайней мере сначала. Разница в том, что эта больше похожа на притчу, чем на историю, рассказ, роман. Драматических моментов мало. Есть только разговоры и повороты сюжета, восновном. Может быть, что повесть слишком моральный, как жена думает?
Досадно, что нечего больше здесь. Я ожидал что-то новое, что этот старичок бы был появляться христианом, который хотел пытать веру Юлия. Такой досад похож на тот, который я имел после "Крейцеровой сонаты". Может быть лучшая работа лучших писателей нечайно напсианно.
The Optimist's Daughter / Eudora Welty
The bathos of the death scene is so figured. Welty is a writer of voices, mainly Southern ones, who fill in the space in a baroque way. Then there's the bathos of the funeral scene, and that image of the birds lifting off. The voices of the various Southern petite bourgeoisie characters overwhelm Laurel's. It's a model for how Welty lets them fill her writing. But then an image such as the birds lifting off in the cemetery reminds you of who you want to listen to.
Then the chapter on her mother, Becky. It's a feminist text dedicated to fathers of girls. But the "optimist" part of his personality came later, and it was not a good thing, as we might think. The ending makes a reader sure of this. The past is solidified, but we can still have a relationship to memory, and that relationship changes as we do.
"Slow and Steady" by Frank Fucile (Kenyon Review)
This has an interesting technique with the changing of paragraphs. The story slowly dissipates into its objects.
"The Minotaur" / Jan Grue, translated by Becky Crook (Asymptote)
Is the killing in this story that of the Dutch cartoonist? I still can't figure out why Utrecht. Such a moody and good little story.
There's Something I Want You To Do / Charles Baxter
My interview with him.

King Matt the First / Janusz Korczak
So far I'm enjoying the dynamic of this story. I read it with my daughter sitting in my lap, so that she can see the book too. Мы тоже читаем на русском, а тогда маме надо править моё произношение.
I love Korczak's ability to show the naivete of the child, even though it still drives the story, because it's an understandable naivete.
Somewhere in the middle, I get the feeling that this story is just going as randomly as the mind of a child might. But that's all right, that's how it should be. We shouldn't expect so much sense out of life.

Евгений Онегин Александра Пушкина
Это так весело читать Онегина на русском. То, что хорошо в нём есть видная тёмная сторона естественности человека. Так как он, этот рассказщик, который сочувствует с его Онегином, говорит про женщин наверно значит, что Онегин, может быть и Пушкин, так называемый по-английски ass man. Простите грубость.
Четверостишия LV-LX, глава первая, говорят наоборот, что поэт не Онегин, что он типо меньше Онегина, как каждый рассказщик, наверно, должен быть меньше его персонажей.
Какая прелесть читать Онегина на русском!
"The Passengers" / Tobias Wolff
My students all loved, as I did when I laughed out loud reading it, the idea Wolff's character has of San Francisco: "…a high-ceilinged room with sunlight coming in through stained glass windows, and a lot of naked people on the floor flopping all over each other like seals." That's exactly how it is…to a square outsider.
The Symmetry Teacher / Andrei Bitov
Here's my review.
"Enemies" / Anton Chekhov
This story has always intrigued students I've had. It's interesting to see where people's feelings lie, whether they understand the characters. I pick it precisely for this reason, for Chekhov's deft story of how good people can come to hate one another and the beauty of human sorrow.
"Errand" / Raymond Carver
Many students didn't like this as much. But, for me, it suggests that Carver might have had a late blooming that the world truly missed out on.
"A Story by Maupassant" / Frank O'Connor
Another favorite that I feel like is best understood in an American context, even though it's Irish here.
Sankya / Zakhar Prilepin
Read Of Translation and Politics in Russian Literature.
The Flamethrowers / Rachel Kushner
I had to return to this last night. Throughout I can hear the way Kushner reads, her voice, the soft retreat of Reno (so far at least).
She has lots of big paragraphs. You can lose yourself in that open female wonder.
The middle chapter, the one of the Kastles' party, has some strange moments where dialogue and narrative blend, not necessarily in the way indirect discourse does. I'm hoping for the return to the traveling Reno, to the motion of the first half of the Reno parts.
I can't seem to put this book down despite so many other obligations. I love the detail, now the insights into the various characters are all coming home to roost.
SPOILER ALERT: I know women like Reno, who, scorned once, never return. Would I be a woman like that? For some reason, I wonder if it matches with the quiet and impressionable Reno, the girl looking at Sandro with wide-eyes?
It's done, sadly. I finished it without looking back. I couldn't help myself. The end was very clean, without drama, just that idea of waiting. It sounds like it was a nice place to wait. And I couldn't. I had to go on. I like the ending essay about the photographs and making New York a character who is fully realized and beyond any other thematic tropes.
On Writing Fiction / David Jauss
As if I have time to do so, I snuck in a quick whiskey-sipping read late last night of one of Jauss' essays in this volume. Ever since I read his article on characterization in the Writer's Chronicle, I've been interested in this. But I didn't see "Homo Fictus" here. I also haven't read any of Jauss' fiction. But unrelated to "Stacking Stones," an essay about arranging story collections, I started to rearrange sentences according to his idea that a lack of variety can give a stultifying feeling.

"How It Was Done in Odessa" / Isaak Babel
This story is still weird, after years, in English, it's still weird. There are many layers, people speak in rabbinic proverb, and the fright of people running "as if from a fire" sends spooky spiders tingling down my spine.

"Barnburning" / William Faulkner
I've always loved this villainous old coot. Now I think I've gotten through. He's a thief, without sides, only subverting the system, a black-blocer before the turn of the 20th century. He has solidarity with blacks in the South rather than disdain for them. Check out what he says about sweat.
"Root Worker" / Edward P. Jones
This story has always stood out to me, perhaps because it's Jones with a little bit of Southern mysticism. Of course, it's done subtly enough that my students ask whether there were really any witches at all. It all has to do with that scene looking down the garden, which I suspect is out of "Rappaccinni's Daughter".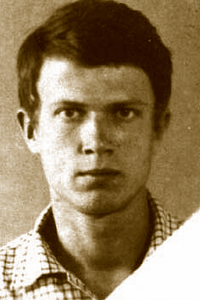 Подросток Савенко Эдуарда Лимонова
I just came to what seems like the climax, the scene where he reads his poetry. I'm hoping things will start wrapping themselves up, and there's more to this than his hunt for money$$$.
The gang-rape (хором, as Limonov puts it) scene at the end of this book is incredibly difficult to read. The teenager doesn't seem to realize how horrible an event he's witnessing, and you suddenly become aware of the depravity of life for Soviet youth at that time, at least for this one (not to categorize). This is likely what makes the book unique among memoirs, how raw it is in exposing life on the fringes, (yes, Kharkov I consider a fringe) of the Soviet territory. The frame of reference is so different than anything an American youth, even from the same period, knows, except perhaps for those who have grown up in American ghettoes.
Read Of Translation and Politics in Russian Literature.
"Sonny's Blues" / James Baldwin
I've always loved this story, always loved teaching it, and the students also seem to love it. The family relationships, the jazzing up of an old Blues story, perhaps the original, the failed intervention, reminding me of Frank O'Connor's "A Story by Maupassant". Even inspiration for The Birthday Party's "Sonny's Burning".
"Writing American Fiction" / Philip Roth
It's good to hear a little bit of Roth the vicious critic. But what if writers don't agree with the politics he's discussing here?
"Tapka" / David Bezmozgis
There's something of Babel in this. The ending takes it to a different place, deep into the childhood guilt.
Actually, this story led me to dive into the whole collection. Here's my review of his latest with mention of this collection.
"Run, Rudolph, Run" / Denis Johnson
A friend mentioned this essay as an example of how there is often a disconnection between liberal Americans, often from cities out of touch with rural areas, and the people from those areas. I remembered growing up in Alabama, and I was particularly interested in this essay because of a story I was writing about my memory of the 1998 Birmingham abortion clinic bombing committed by Eric Rudolph. As an essay writer, I find Johnson pretty clear and sharp. On the other hand, as somebody who has lived in Alabama, not necessarily in a rural area, but who has known people who do live in such areas, the cut-and-dry distinction drawn by this essay and by my friend is more complicated than either of them would like to believe. It seems more for the benefit of spooking some liberals and adding to the abundance of stereotypes of the crazy redneck South that they have. Sure, neither side are talking to each other. But this isn't anything new, and this disconnect exists in almost every culture. I think it might even be worse in most places. I think the liberal "side" here is a lot closer to the other "side" than liberals tend to think or want to believe. Anyways, the "check your privilege" message could also lead to a "check your family tree" or "check your history." Benjamin would have something to say about the idea that there is a large class of people who have moved beyond the kind of life rural people live. The very idea that they can constitute another side is problematic. For instance, where's all the liberal outrage about the death penalty or the appalling conditions of our prisons? (back at ya)

"Today I'm Yours" / Mary Gaitskill
The story of a beautiful love affair. I don't think anybody writes about uneasy sexuality better than Gaitskill
Love in the Time of Cholera / Gabriel García Márquez
Yes, I've finally gotten around to starting to read this, so long after Gaby's death. I read him first in high school, and this feels the same, another one of his novels, wading into the details. That parrot who catcalls the servant girls…
All the connections made based on physical objects. Now I know what T.S. Eliot's "objective correlative" is. In this case it also makes connections between objects.
Márquez seems to be able to create symbols out of objects. Mostly, I'm thinking of what he's doing with almonds at the beginning. The narrative is seamless, flowing through and giving the illusion that everything is unbreakably united, a very safe and magical world. Okay, I get it…"magical realism". But, I never realized that he was making the magic before.
"Emergency" / Denis Johnson
The students had an amazing take on the Vietnam War's relation to this story.
"No Place For You, My Love" / Eudora Welty
Yet again, just a bee-youtiful story of New Orleans. My students liked the alligator on the chain leash, or at least I like to pretend they liked that.
"The Nature and Aim of Fiction" / Flannery O'Connor
I reread this essay, or lecture, around the same time that I read it last year. I thought then to use it for my writing class, the same one I'll teach this year. But it's so bleak. It makes a writer feel…unworthy. But the principles, the ideas, the concrete matter so important to fiction, all of it is here. Also, here is the religious sense of writing, the idea of something, a mystery I suppose, beyond the hard born words you've written, erased, rewritten, and imprinted on the paper.
Night of Pure Breathing / Gerald Fleming
Jerry's book has got me enthralled. I'm reading it on the train platform as the train is passing at 40mph 5 feet away from me. I've watched Youtube videos of this guy read, so I can hear him reading the poems. I agree that "prose poems" is not a grandiose enough term for what he's doing here.
"Country Living" / Zoe Abramson (Fiddleblack #17)
This is a nice little story that helps me keep in mind upcoming events.